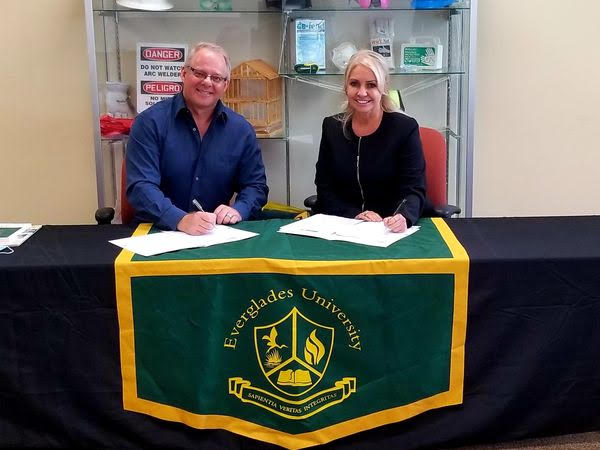 On July 1, 2021, Remy Mackowski, the Executive Director of The Construction Association of South Florida (CASF) presented Everglades University President, Kristi Mollis, with a gift of $60,000 to establish a permanent scholarship endowment for the Construction Management department.
The CASF Scholarship program will generate 8 scholarships in the first four years of $1250 per recipient.
To be considered for the scholarship, applicants must be an undergraduate Construction Management Major in their junior or senior year, and complete and submit the CASF scholarship application.
"This endowment is perfectly aligned with our Foundation's mission to help grow the construction labor pool in South Florida," said CASF President and Stiles Construction Vice President Doug Wallace.
"We are honored to partner with CASF on this scholarship program as we educate and train the future leaders in the Construction Industry and specifically in South Florida where our Main Campus and Miami Campuses reside. We would like to give a special thanks to Mr. Remy Mackowski, CASF Executive Director, for his hard work on making this program possible for our students!," said EU President Kristi Mollis.
CASF and EU are also in talks to create mentorship and internship programs, as well as outreach opportunities through CASF's Future Leaders and the Women's Council and Skilled Labor committees.