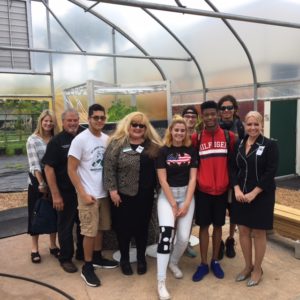 The AquaGrove will be the latest addition to the EU Sarasota outdoor Solar and Renewable Energy teaching Lab.
The AquaGrove is a solar operated system allowing people in remote and off the grid areas to grow fish and vegetables in a self contained system. EU Sarasota students will participate in a pilot program studying this system and comparing notes to develop optimum operating capacity as part of the BS/Alternative and Renewable Energy Degree program.
The AquaGrove is scheduled for installation in September 2017 in time for fall classes.