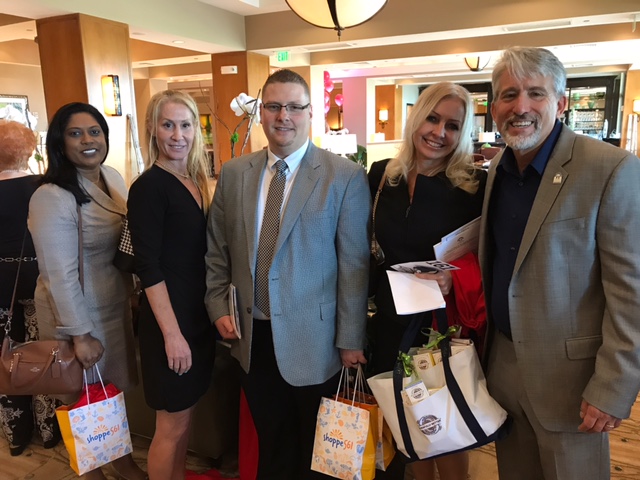 President Kristi Mollis, Vice President David Shelpman, Vice President Lori Kaufman and Regional Director of Financial Aid, Seeta Singh-Moonilall attended the 5th Annual Angel Mom's Brunch and Benefit presented by the Coulombe Family Foundation at the Boca West Country Club.
The Place of Hope provides care for over 340 children and youth daily throughout their campus network. These children have been subjected to unspeakable abuse, neglect or abandonment. Place of Hope's missions is to "place hope" in their lives by providing a stable and caring environment free of fear and endangerment and most of all abuse. The event raised funds to support this goal and our team was proud to sponsor and attend the function!
"Everglades University is committed to community service and supporting and partnering with organizations like the Place of Hope. The Place of Hope has changed the lives of so many children who otherwise would not have "hope." It's a tremendous organization & we are proud to have sponsored this event" stated, President Kristi Mollis.